Bird in the Room
The mysterious life and death of Tirza Atar
Two poets, father and daughter, in a dangerous game of words. The mysterious life and death of Tirza Atar (1941-1977) - the daughter of poet Nathan Alterman, one of the all-time paragons of Israeli and Jewish culture.
Atar composed hundreds of poems and song lyrics that penetrated the hearts of large audiences, wrote popular children's books and translated plays staged in theaters. Nevertheless, her fragile, beauteous image and her short, turbulent life remain shrouded in mystery, many years after her tragic death at the age of thirty-six. The film fuses the fascinating parts of the life and work of this slight woman of prodigious talent, a kind of local princess, whose entire being and output were enmeshed in her complicated and charged relationship with her father, a national poet. 
The film includes brief enactments, with the participation of an actress, that converge - along with recollections, song segments and photos from her private family albums - into a multilayered emotional and lyrical journey that illuminates not only the life and work of Tirza Atar but also the life and work of Alterman. 

A film by Ari Davidovich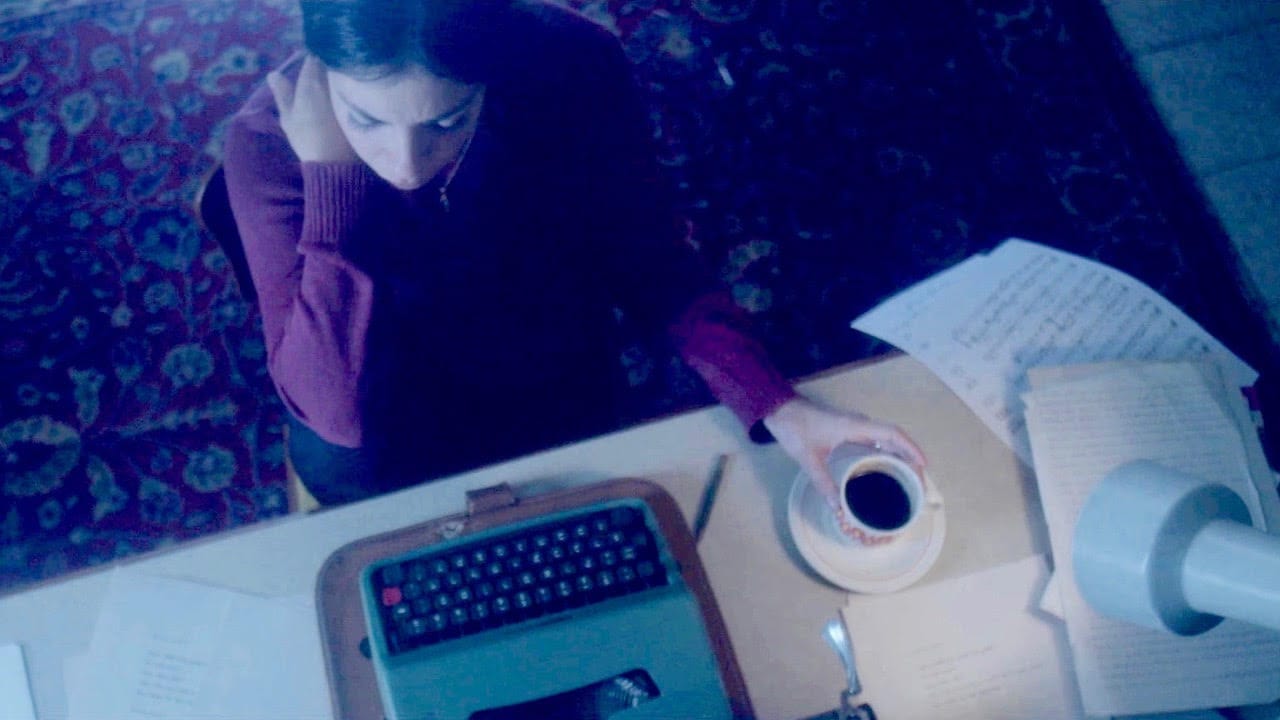 REVIEWS
From characters to narrative to visuals, this is an outstanding documentary on every level.
Aaron Howard, JHV
A heartfelt movie, filled with sacred moments. Davidovich succeeds in both the selection of the protagonists as well as in the framework in which he tells this drama. The great eagle and the little sparrow get along very well in this intimate display-window.
Gidi Orsher / GALAZ Radio
"With tears in my eyes I've watched this wonderful, heartbreaking and so very beautiful, smart and humble film. Young Tirza, Tel Aviv, Alterman and such a great poetry. What an amazing culture was created in 70 years. Run!"
Igal Sarna
Festivals and Awards
Special Mention - Haifa International Film Festival, Haifa, Israel

UK Jewish Film Festival
Houston Art Film Festival, USA
Master of Art Film Festival, Sofia, Bulgaria
Doku.text Film Festival, National Library of Israel, Jerusalem
Written, Directed And Produced By: Ari Davidovich
Original Score: Assaf Amdursky
Sound Design: Aviv Aldema
Research & Production Manager: Ariela Alush
After Effects & Photo Design: Itay Ziv
Visual Research: Eran Litvin
Cast: Anael Blumental (as Tirza)
Voice: Doron Tavori, Asnat Zibil